The most beautiful thing about photography is the way that it records the little moments in our lives. It takes the little things and freezes their space in time and gives them the quiet recognition to be the 'big things'.
This past sunday was very special - I got an email from Minda and Brett whose wedding I was honored to shoot in May 2009 - you can see their photos by clicking HERE
that they were expecting their first baby in a few weeks and would like me to come take some photos of the belly! Since everything is better with music, I have some tunes I listened to while I edited their photos while I was snowed in last night for you to enjoy while you scroll through some of my favorite shots.
Truly an amazing couple. It's like they have a secret between the two of them - a beautiful little miracle that hasn't quite arrived yet. They are waiting until the delivery to find out if they're having a little girl or a little boy.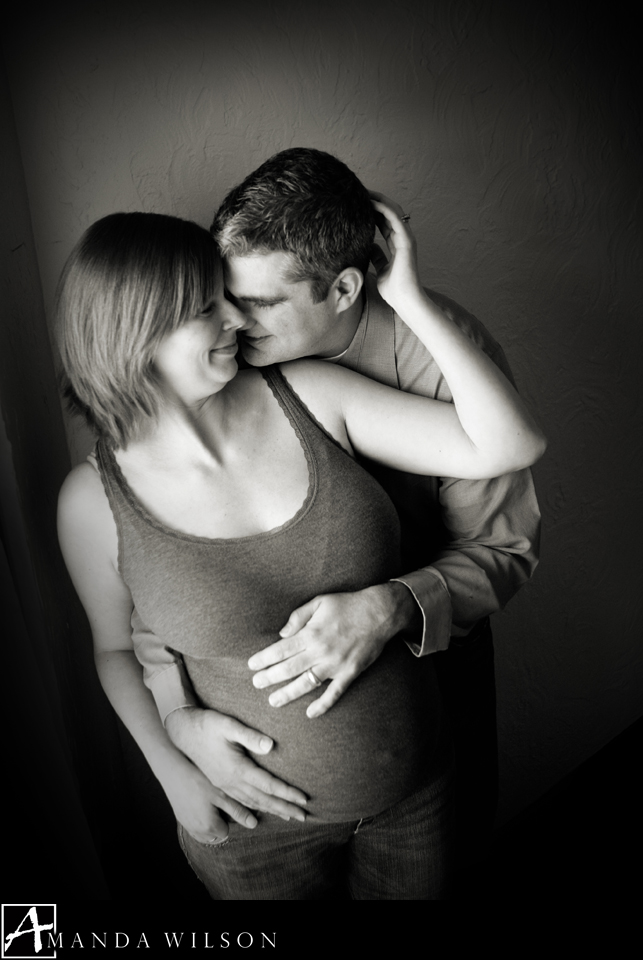 There is nothing like a first baby - that wondrous thing that happens when there is so much love between two people it creates a life.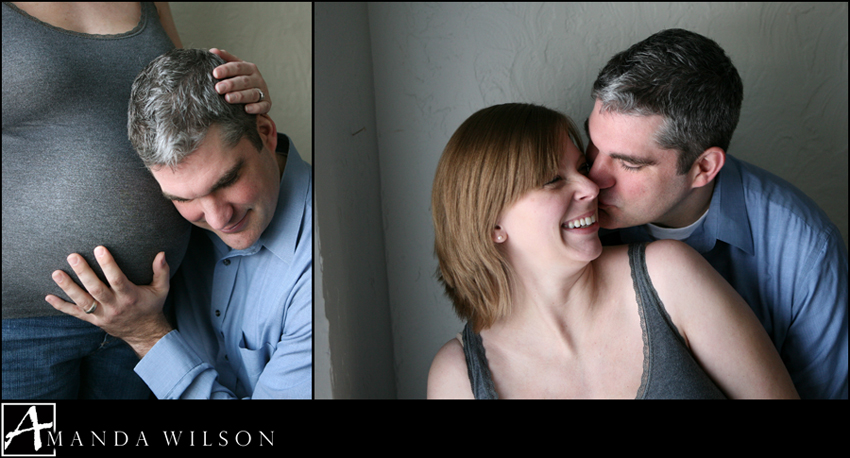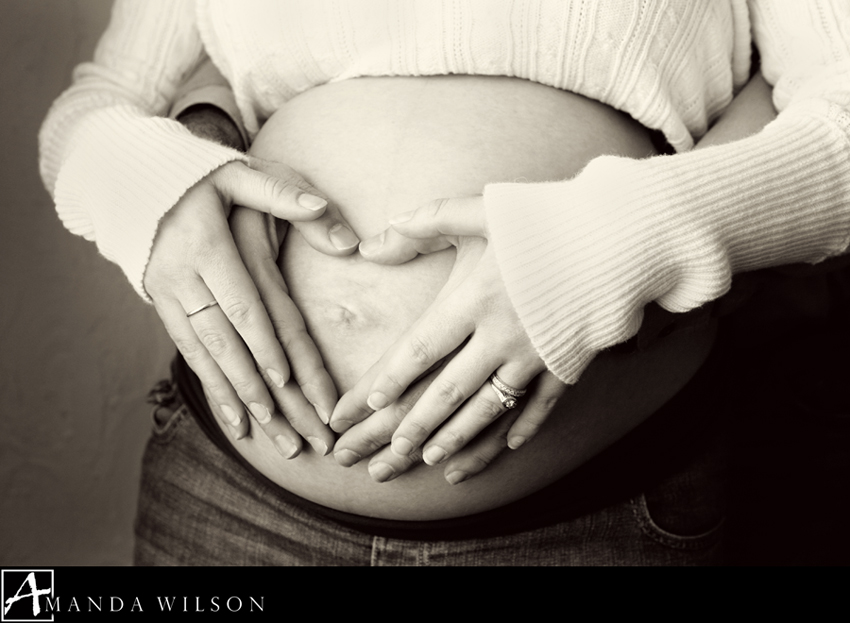 I told Minda she should have been a pregnancy model. She says this shot is the "mommy view" the view looking down ;-)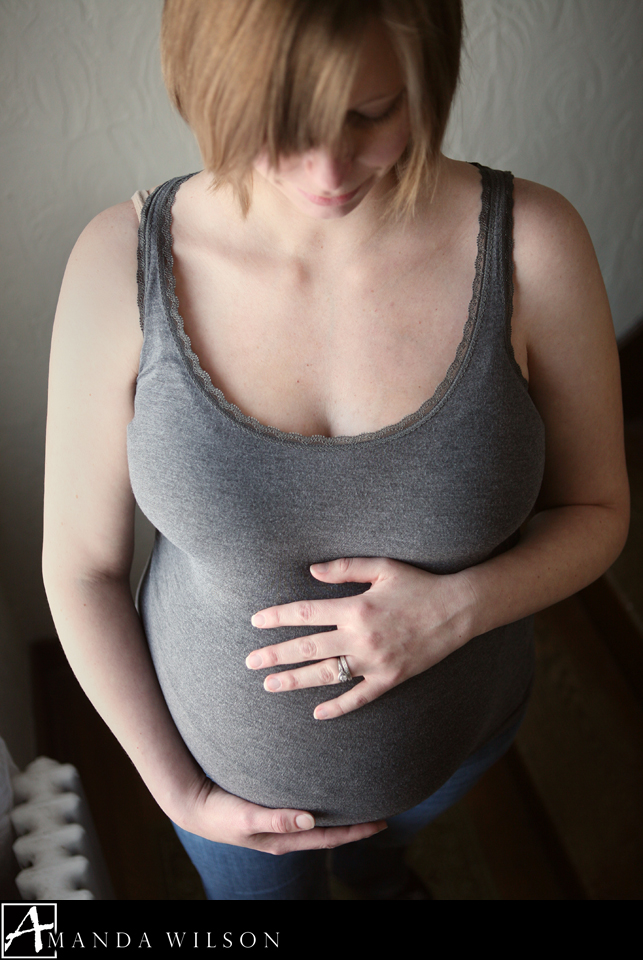 Brett is going to be a great Dad - we laughed and said this was like pressing the intercom button to speak to the belly.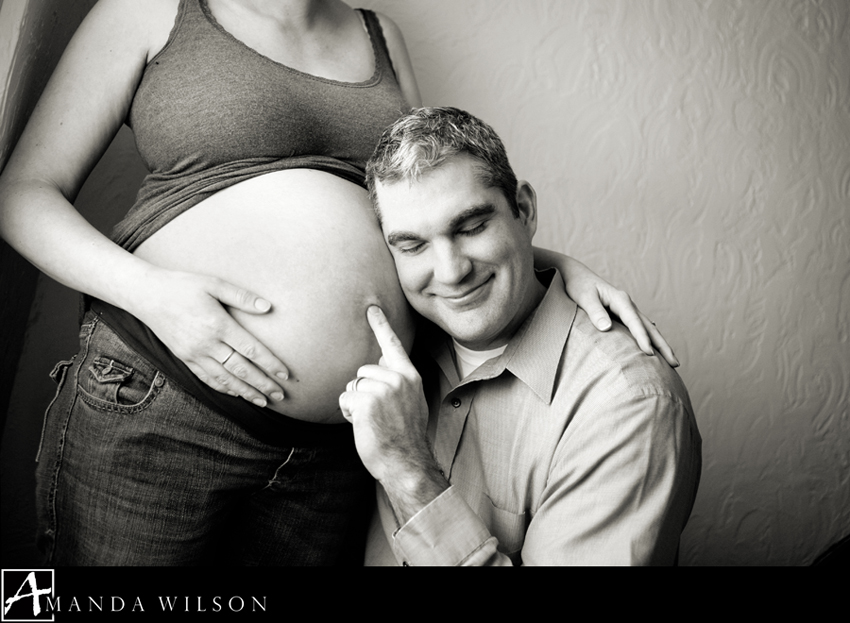 One hot Mama.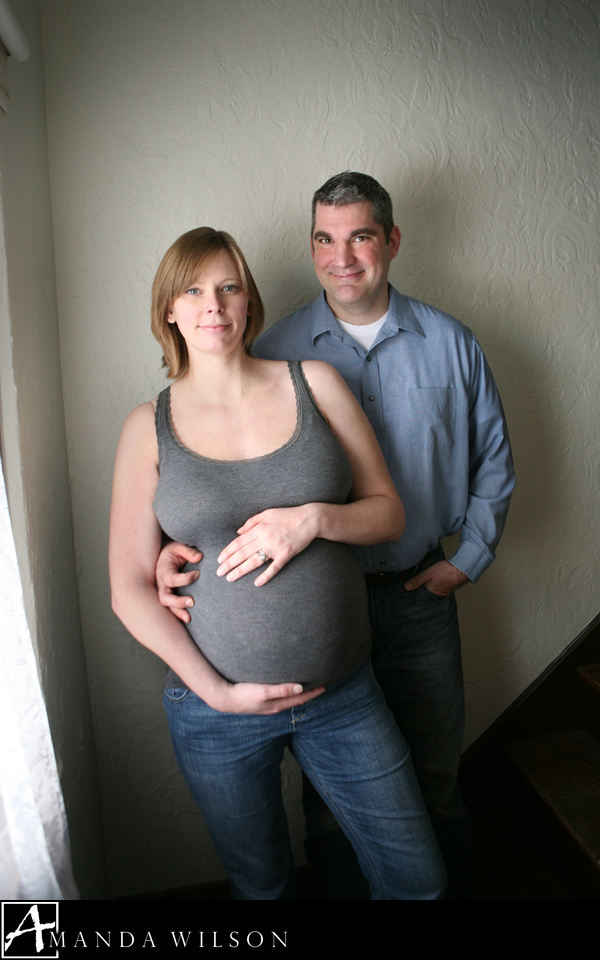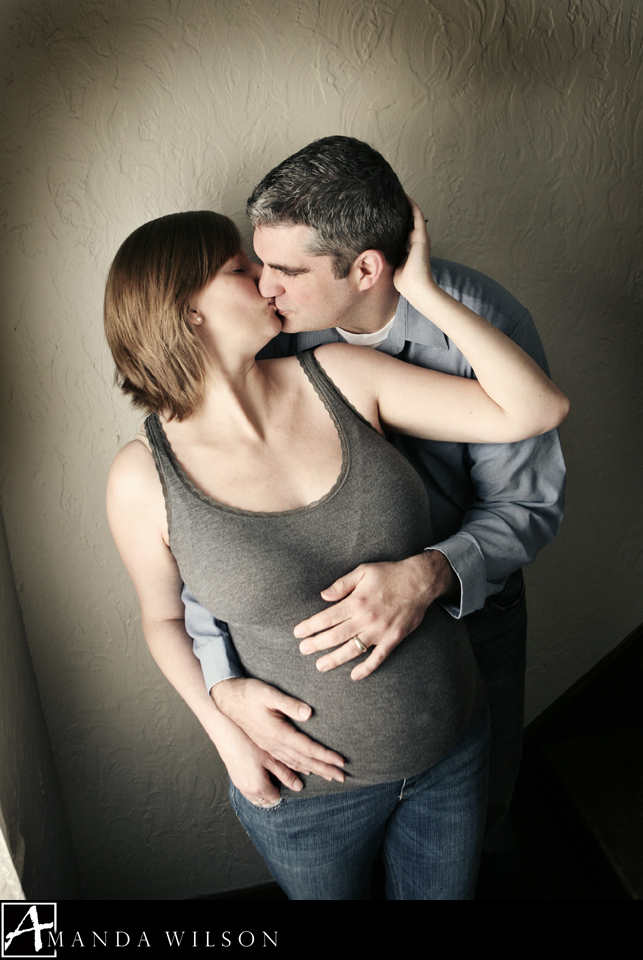 Winter is a great time to be pregnant, you can snuggle up and wait and wait and wait.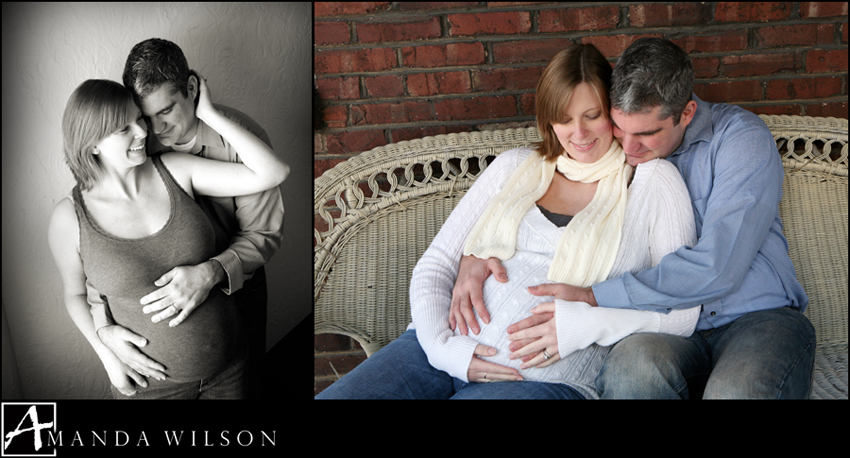 Minda is going to be a wonderful Mom. She hand painted the walls of the nursery with a big tree with blue birds and toadstools. That way she can hang photos of their family on its branches.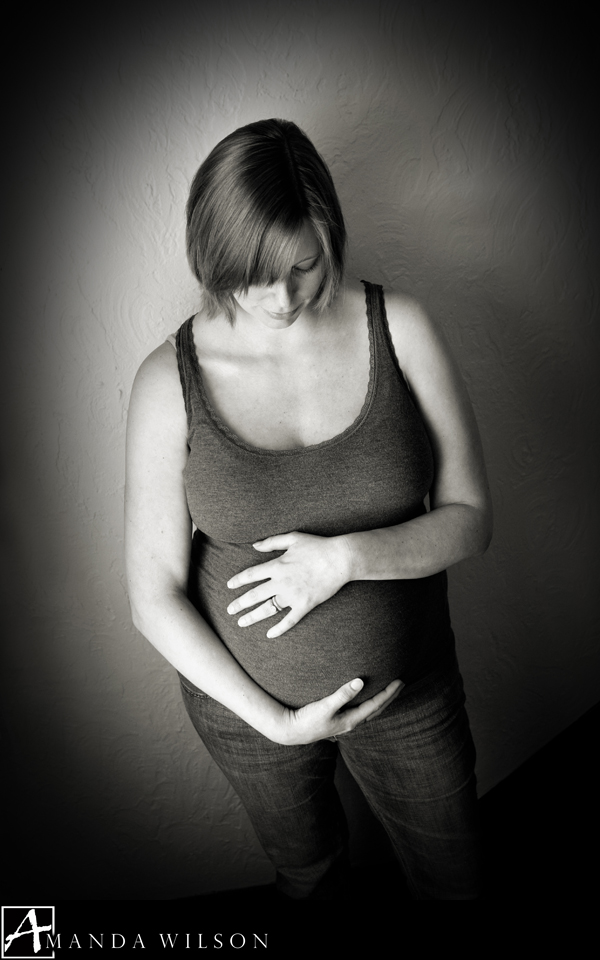 Anticipation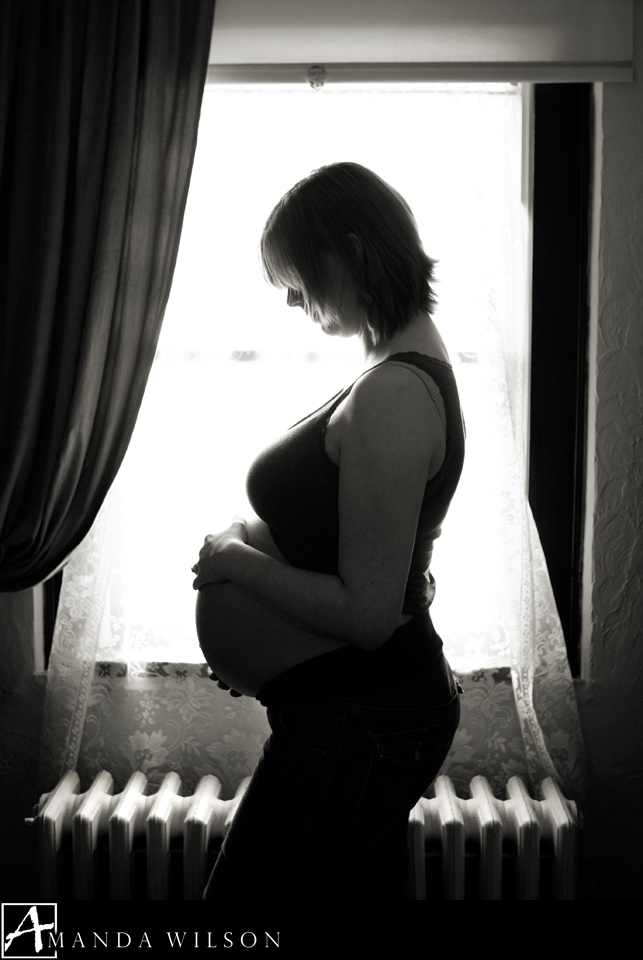 Thank you so much for inviting me to visit you while you wait for the big arrival.
I'm so happy for you both :-)