I can't think of a better day than today to post January's calendar photo now that we have 5 inches of new snow out there ! This is a shot from January 2010 on the way to Megan and Jon's wedding at Stonehenge Lodge in Acme, Pa. We took a long winding way to get there and along a two lane road over laurel ridge we reached an elevation just high enough that we encountered 'freezing fog' ! I'd never seen it before - the only time I'd ever even heard of it was from Jim Cantore on The Weather Channel. Every branch down to the smallest pine needles was completely encased in frozen snow. It wasn't ice like an ice storm, it was white grainy snow that landed softly on every surface and then in an instant froze completely solid.
It was really amazing to experience ! Sean and I pulled over and got out of the truck just to walk around in it.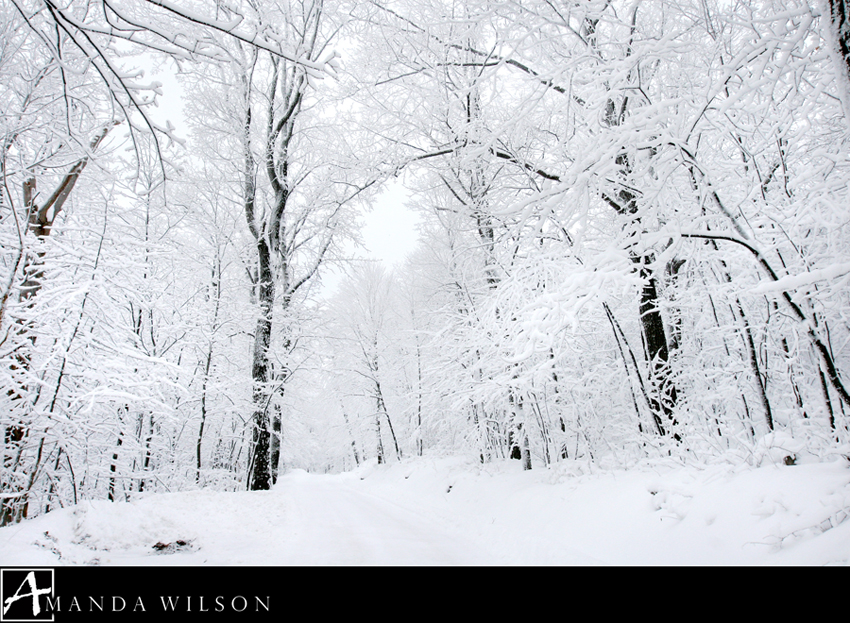 Here's a close up of the road sign so you can see what I mean!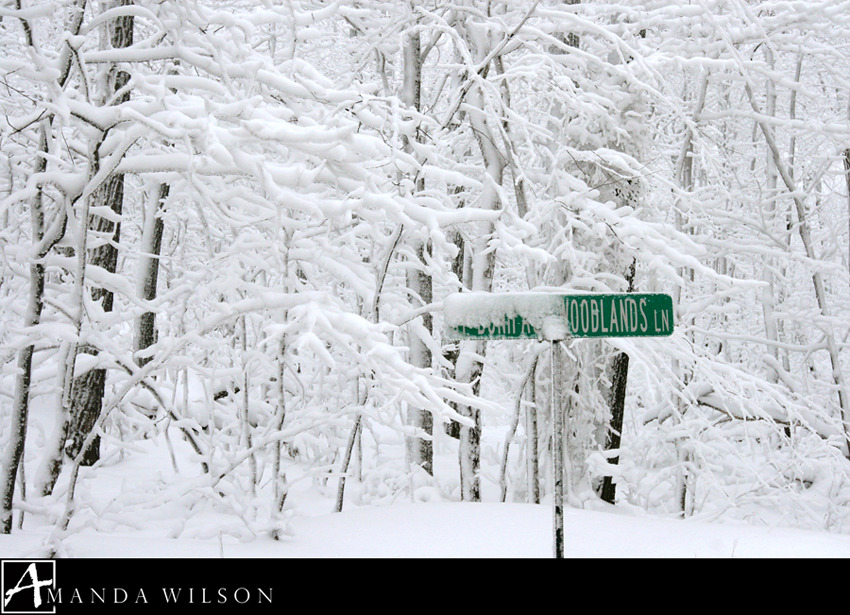 Also - Megan and Jon celebrated their one year anniversary on the 9th !
Congratulations to you both and best wishes for many more happy years together!