One year ago this weekend Deanna and Wayne stood on the back porch of Valley Country Club in Towson, Maryland, exchanged rings, and promised to love each other through good times and bad. I remember the weather was a lot like it is today, hot and sunny with the chance of sudden storms. We arrived before the wedding party and could to scope out the grounds and the unique interior of this beautiful venue!
Right image by Anna.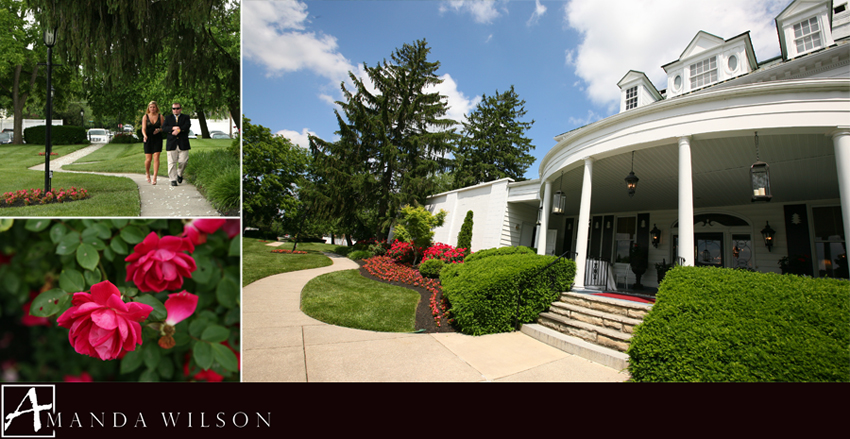 Deanna and the girls arrived shortly and her mom and sister helped her into her dress.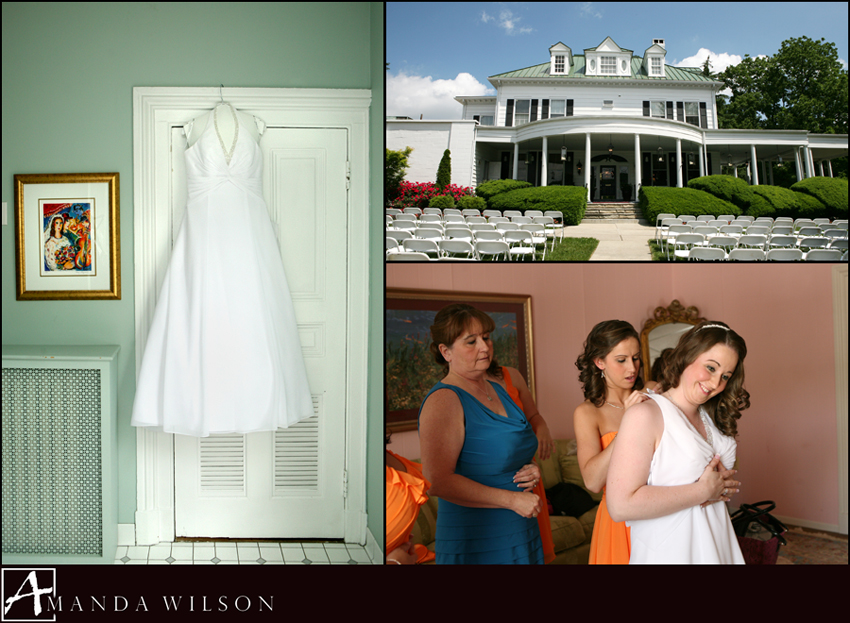 Image by Anna.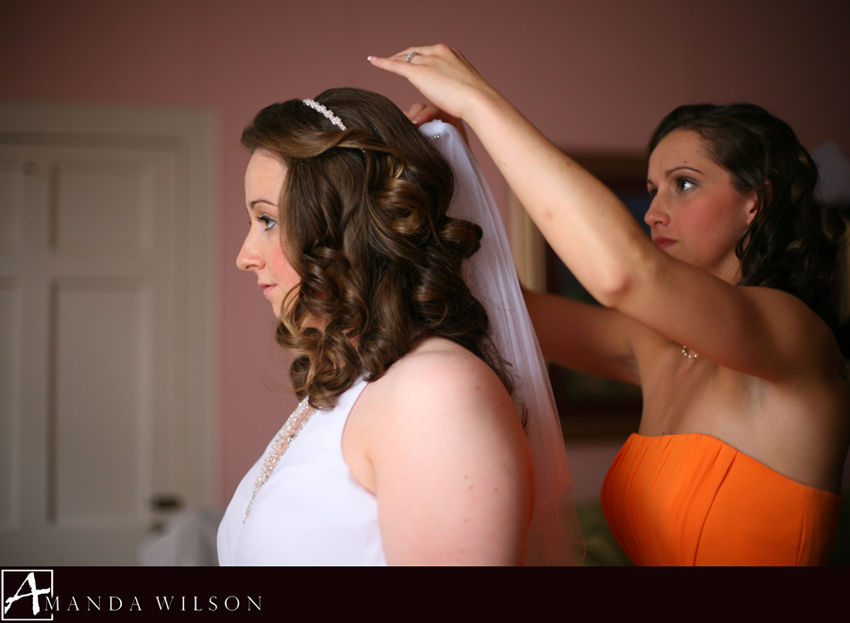 Smiling summer bride :)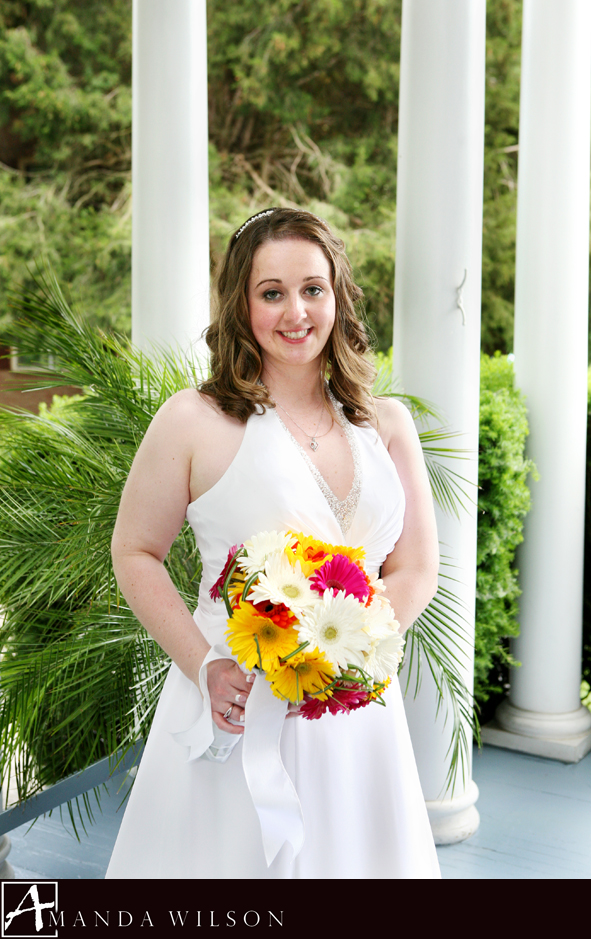 The ceremony was to take place on the steps of the huge southern style porch with the guests watching from the lawn. Just as they were about to start, dark grey clouds rolled in and everyone got out their umbrellas. Sadly, Deanna's Dad had passed away and was not able to walk her down the aisle. To honor his memory, and as a way of keeping him close to her heart, Deanna chose to wear her father's shoes as her brother took her arm and escorted her to the ceremony. It was a beautiful gesture, and in a way her Dad did walk with her that day. Her own silver glittering wedding shoes waited for her at the end of the aisle, and when her brother gave her away, Wayne knelt down and placed her heels on her feet before leading her up the stairs.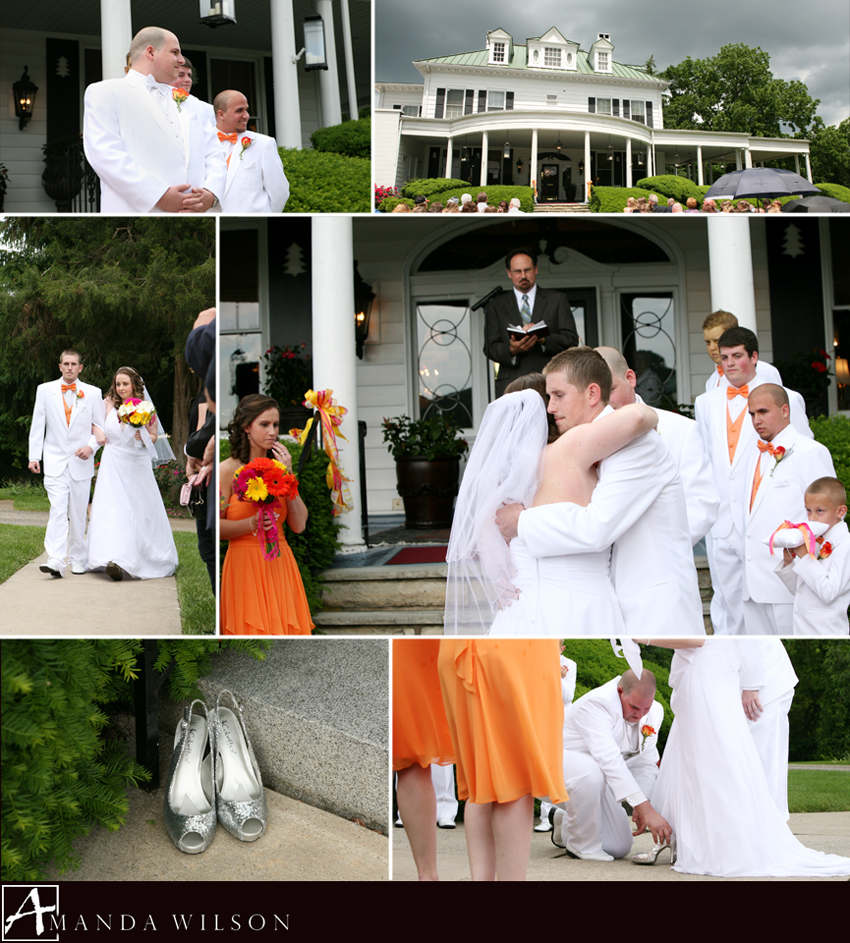 At one point during the ceremony, it began to rain BIG drops and we took cover under a patio umbrella and a pine tree at the back of the aisle. The officiant jokingly asked the audience if everyone was ok and then continued :D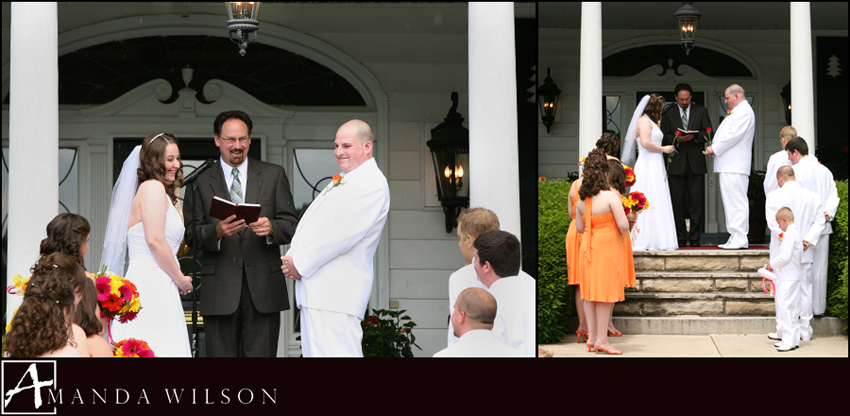 The rain cleared up as quickly as it began and we got some shots of the new husband and wife in the roses.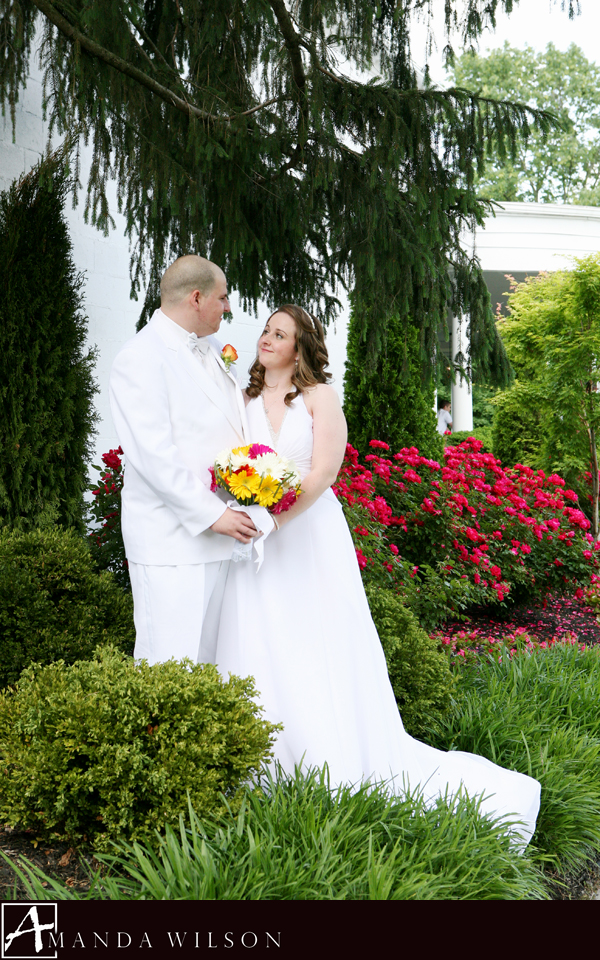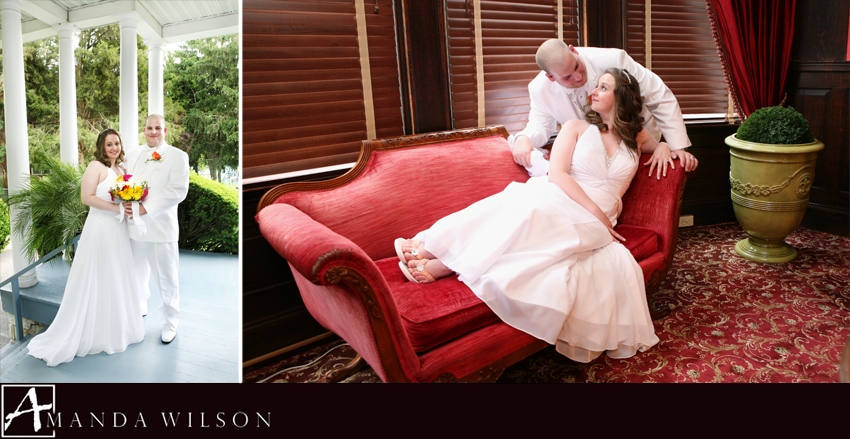 Image by Anna.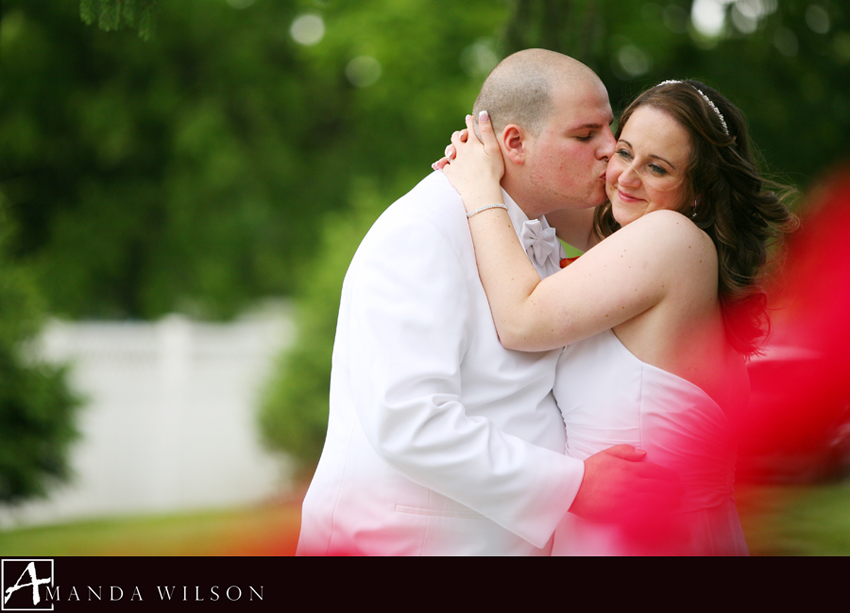 The staircase at Valley Country Club was gorgeous!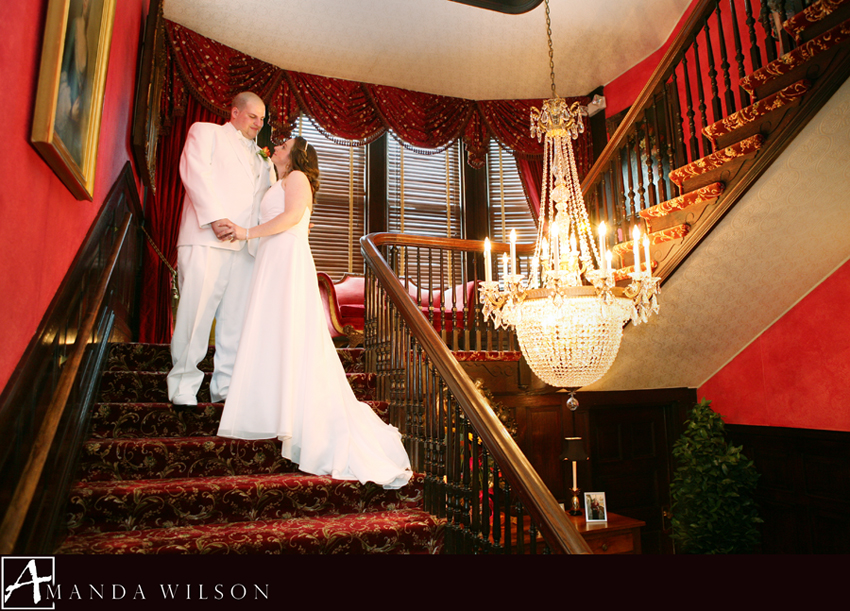 Their reception was a mix of southern charm and playful brightly colored details.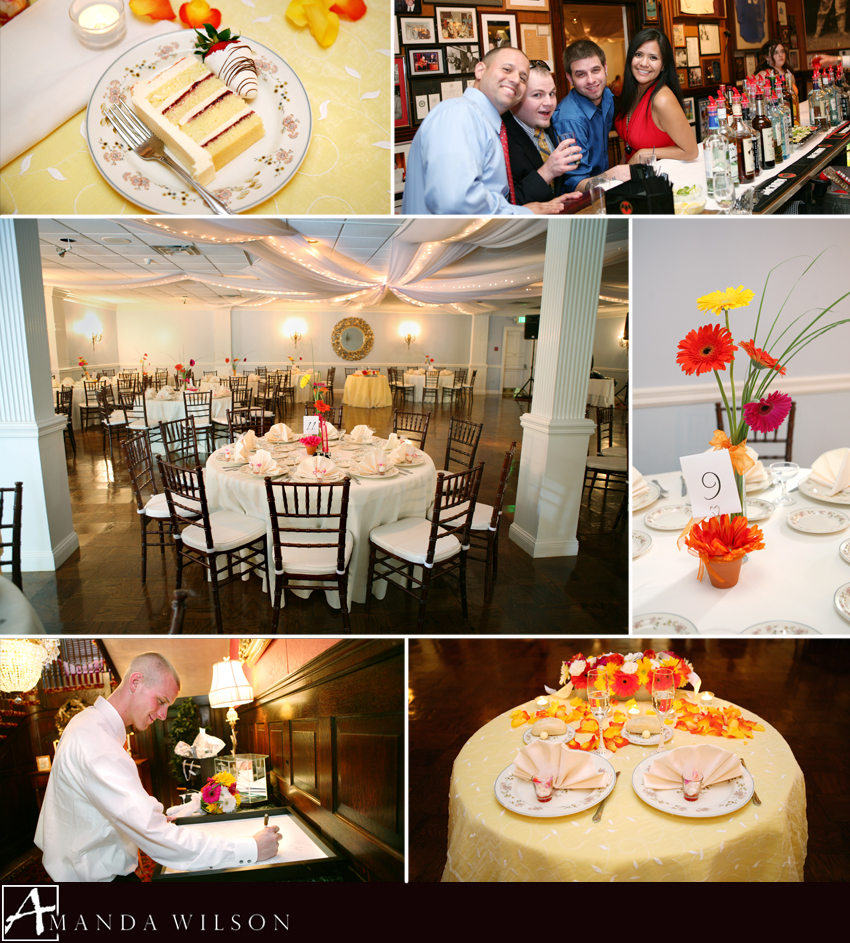 Things got crowded when they cut the cake!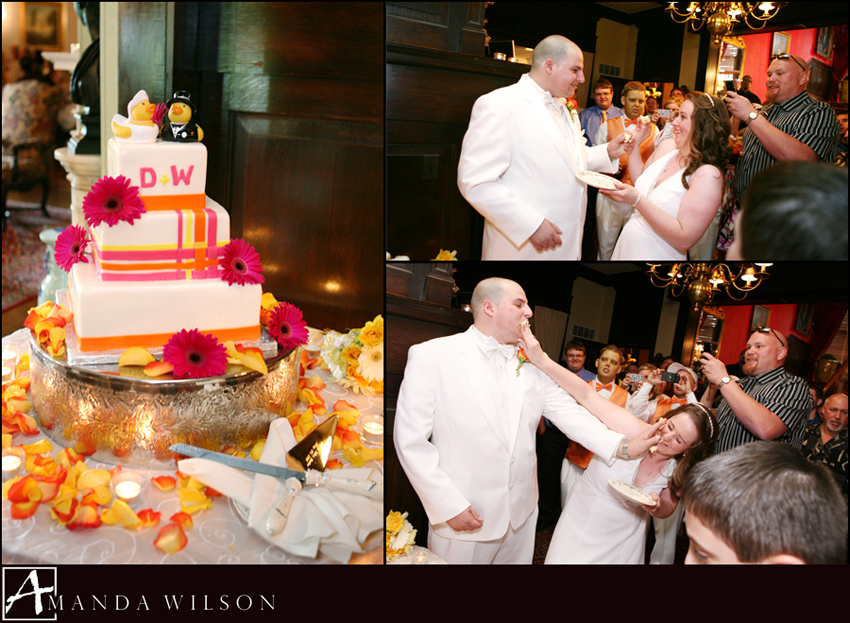 Deanna tossed her bouquet over the railing from the landing of the stairs!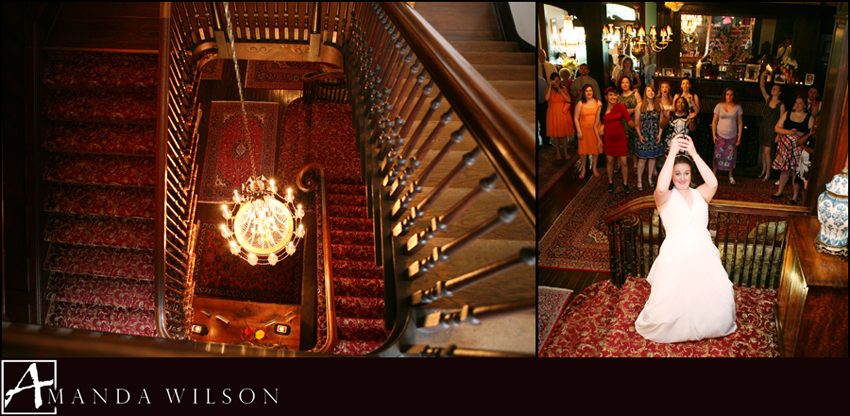 Right image by Anna.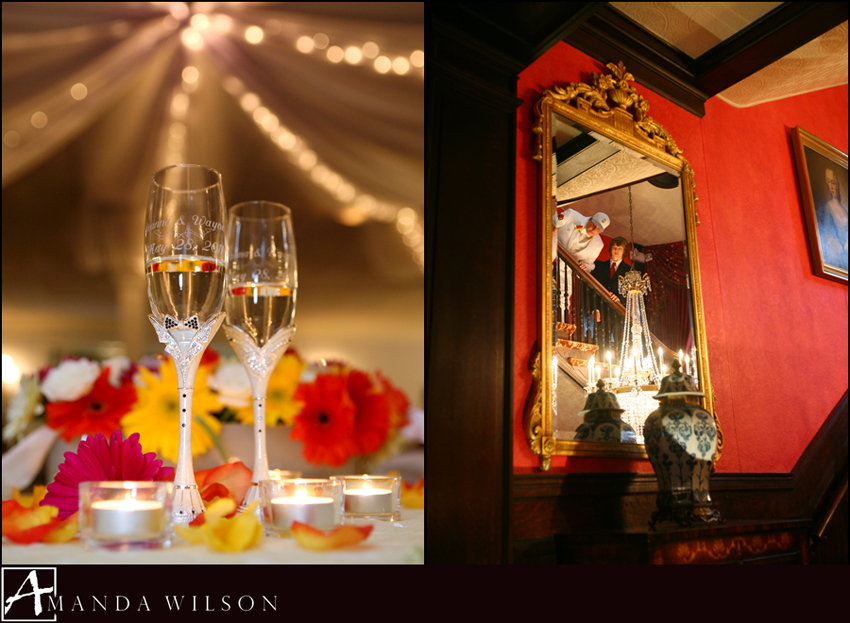 A year goes by so fast! Here's to many more happy celebrations!
---
Ceremony & Reception Location: Valley Country Club