June is here again - I wrote this blog post once already. I can tell you that the first version was very melancholy with lots of worrying about the things I've not gotten done, the house that isn't moving fast enough, the wedding planning that is being ignored, the editing that's keeping me up all night, the bank account that's draining like a bathtub without a bottom, etc.
Then I got this email today :
" Hi - I was banging around on the web and just happened upon your web site... I am an artist (painter) I live in the Memphis, Tn. area. Your photographs are just awesome... and you sound like a very nice person and a very caring person. I was impressed by your work and your knowledge and I thought that I would just send you a little "thumbs up" email... good luck on your list..! "
I replied and thanked him for the support, and he wrote back:
"Yes Ma'am, Thank you for the kind response... I meant every word... I work in the graphics industry in Memphis and we have our own photography dept. They are fantastic, but your work really spoke to me... Looking at your work, I could feel something like real freedom that I think you felt as you shot the photos... it said Americanism to me... I could almost feel the leaves and the hills... really, just awesome, true clarity.. and reading what you had written about your work, how you got started and the way you go about things put me in a great mood and got me laughing at your sense of humor. I'm not crazy Ma'am... I'm just an artist that respects other artist.. Anyway, I won't bother you with further commentary. I just thought that I needed to say that to you.. God Bless you and I hope you become famous... if not famous.. at least rich..!
Very Truly and Respectfully..
Gary "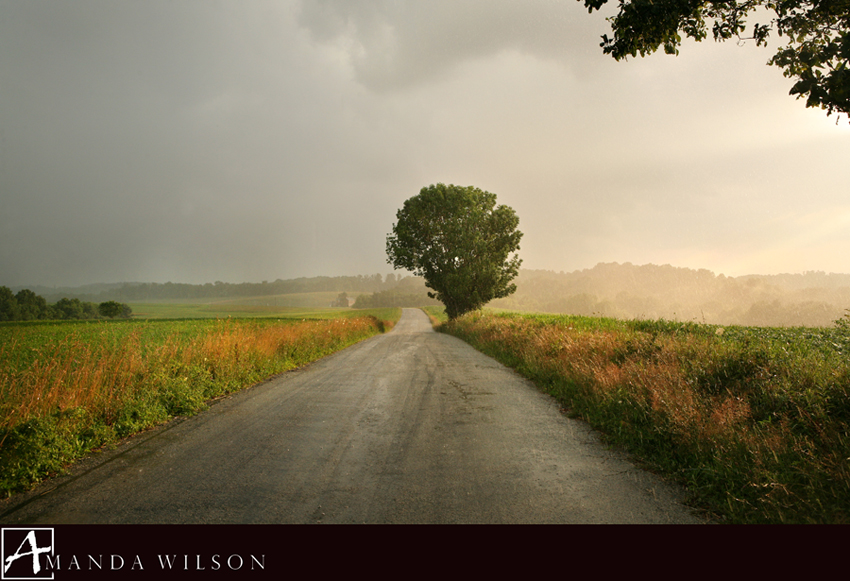 That email turned my whole day around.
Just a little reminder from the universe that sometimes there is beautiful light during a storm.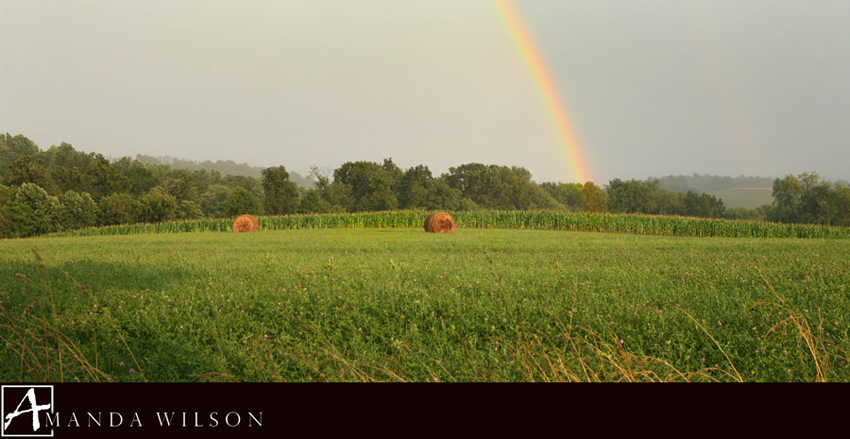 Once in college, I did a semester-long photo documentary of daily life on a local dairy farm. My professor was thoroughly unhappy with my photos. Having grown up on her grandmother's farm in England, (apparently not a good experience for her), she accused me of 'lying' with my photos. Or not 'telling the whole story'. She said that my photos were untrue and instead depicted some country music version of rural farm life. She wanted to see the "REAL" photos and sent me back repeatedly to reshoot my assignments. But I just kept bringing her back more of the same. Grasses waving in the wind, old dogs riding in the back of pickup trucks, hard working people who were exhausted and filthy but fiercely proud of their work at the end of the day. This professor and I went the rounds with eachother, both of us completely frustrated with the other person's inability to understand the message. She wanted to see failure, and struggle, and animals sick or dying.
And when I looked hard, I could have found those things, but didn't SEE them. You know what I mean? What I could SEE was the underlying spirit of the place. Generations of men and women working from daylight till dark doing honest work, continuing a way of life handed down to them because they love it. And because they believe it is a way of life worth preserving. The professor eventually gave up on me and reluctantly passed me through the class writing me off as one of the 'rose-colored glasses ' club.
I didn't care. I just kept shooting what I see. I'm not doing anything special. There's nothing fancy about my camera, no photoshop tricks. I'm not doing anything that anyone else couldn't do, I'm just taking pictures of what I see.
Gary's email made my day. Like a stranger tapping me on the shoulder, grinning, and whispering, " i see it, too. "