In celebration of autumn, Thanksgiving next week, (and deer season), I'm posting Kari and Andrew's wedding from last october! Kari's sister, Laurel, and I went to high school together so I knew their family from way back :-) Being avid hunters and outdoorsy folks, their wedding was a mix of fall colors, tasteful camo, and rustic elements.
One my favorite details of their day was that they used feathers in all of their floral arrangements which they designed themselves! Right images by Anna.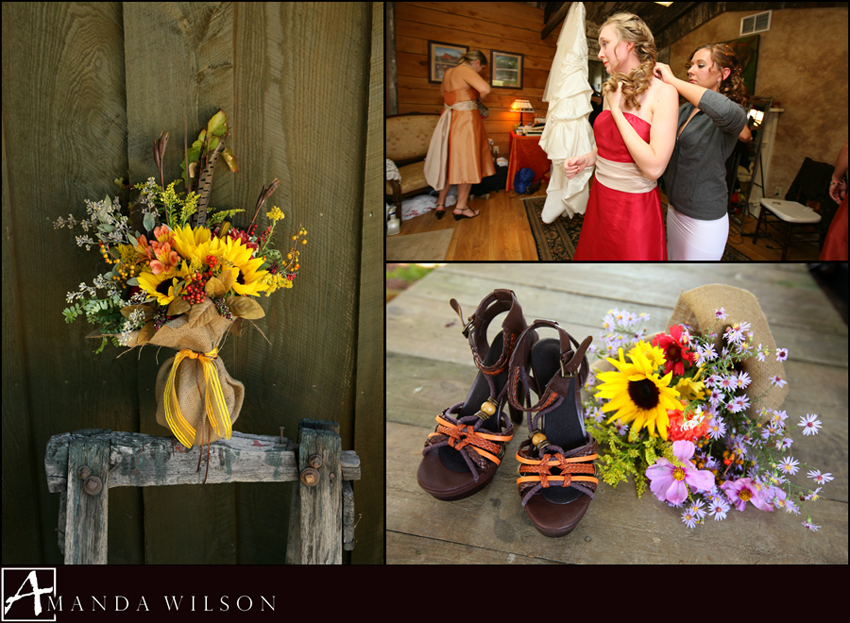 Kari's dress was ivory satin with small jewels and she wore fall berries in her hair.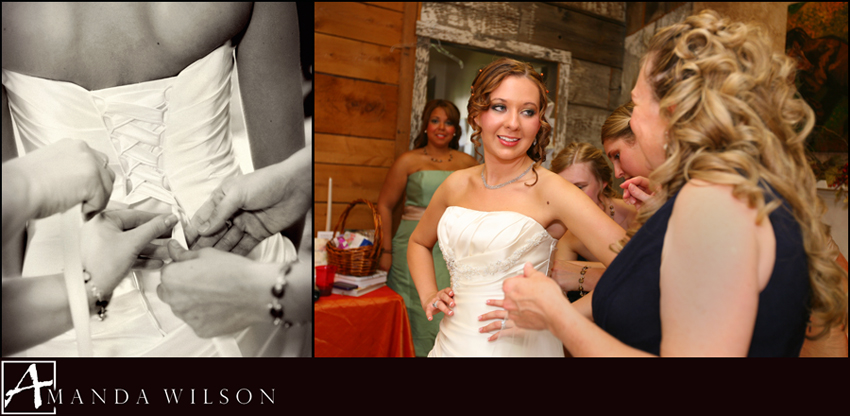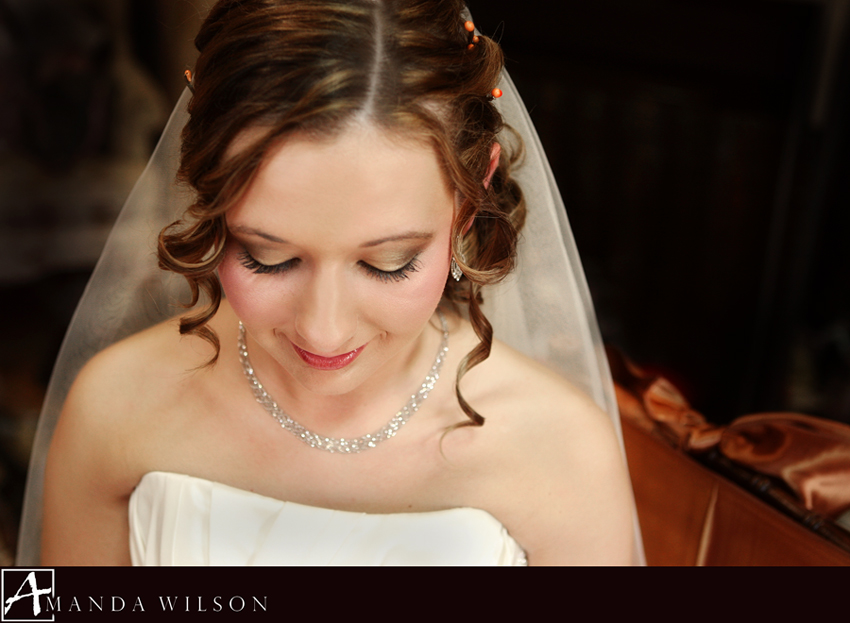 Andrew is a fantastic guy! I'm so happy they found each other!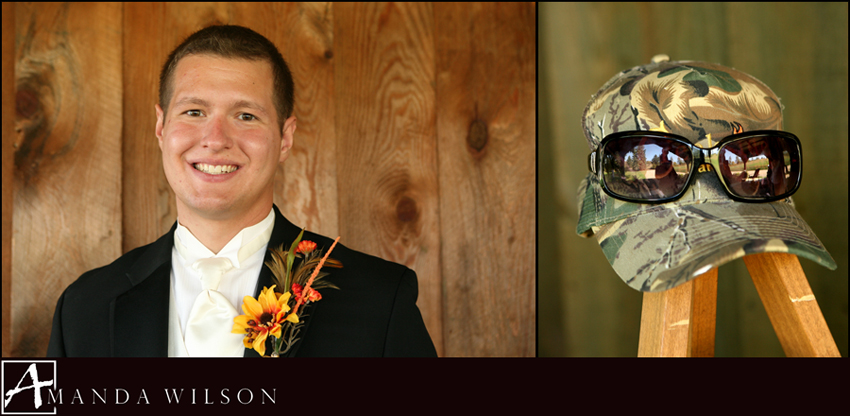 Kari's dad crafted the wooden tables and pedestals they used throughout the wedding for the cake, centerpieces, and to hold their programs at the back of the aisle.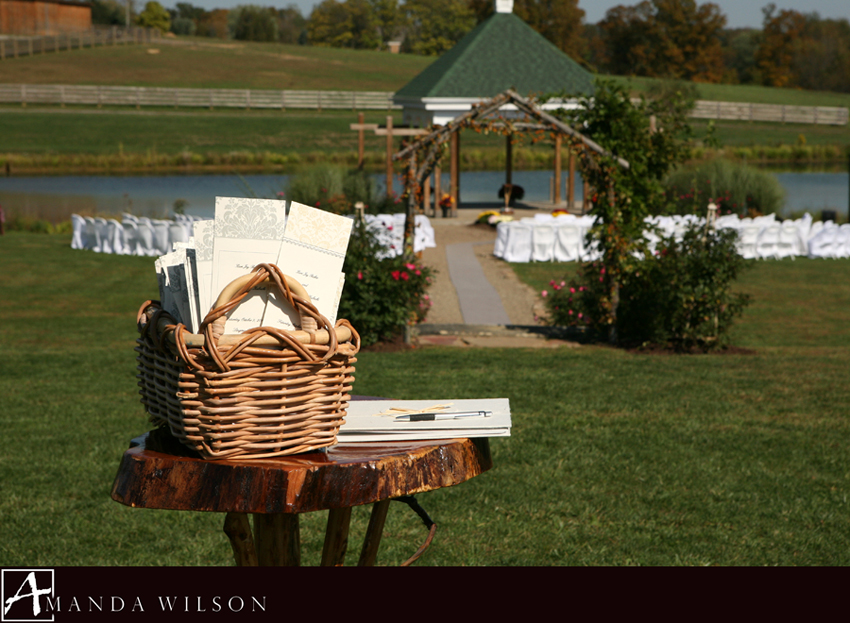 Instead of the traditional unity candle or sand ceremony, they used a vase and containers of colored glass that each other parents help them pour together.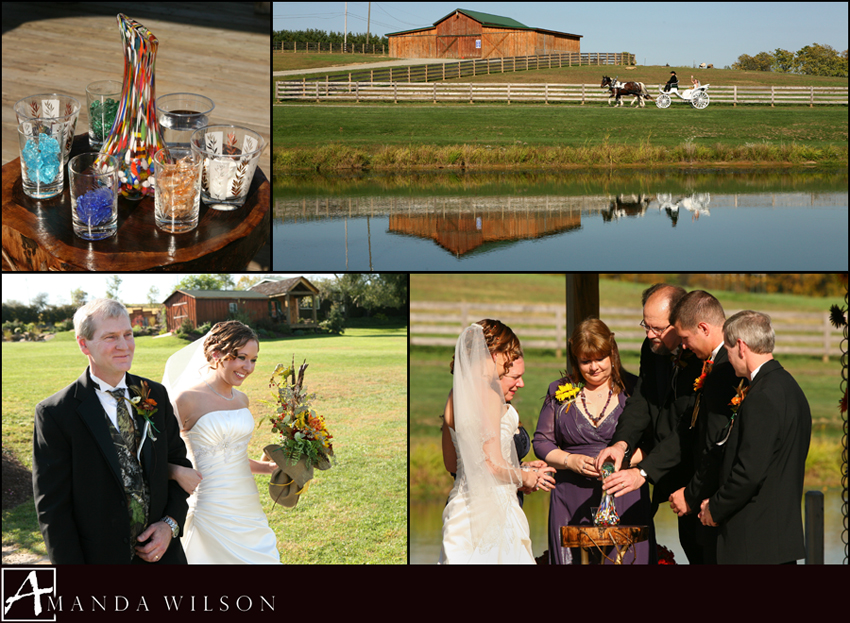 Very much in love :-)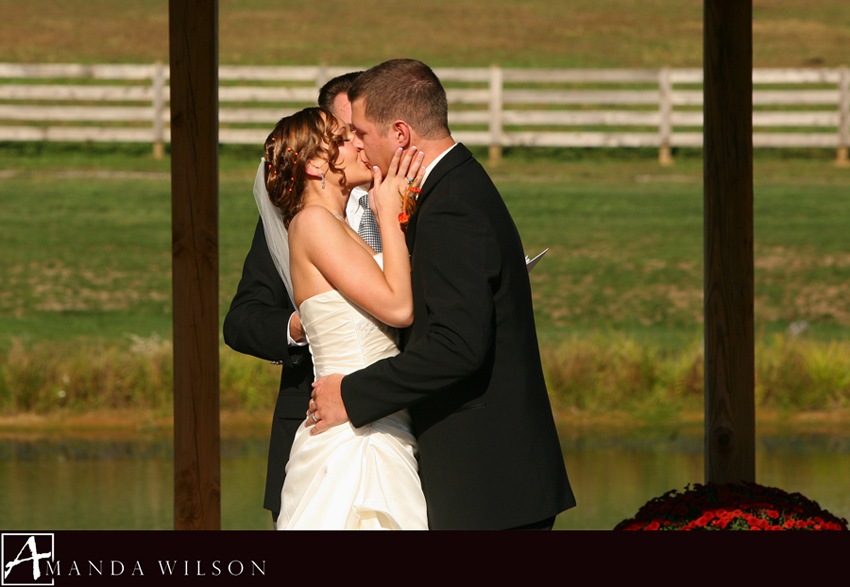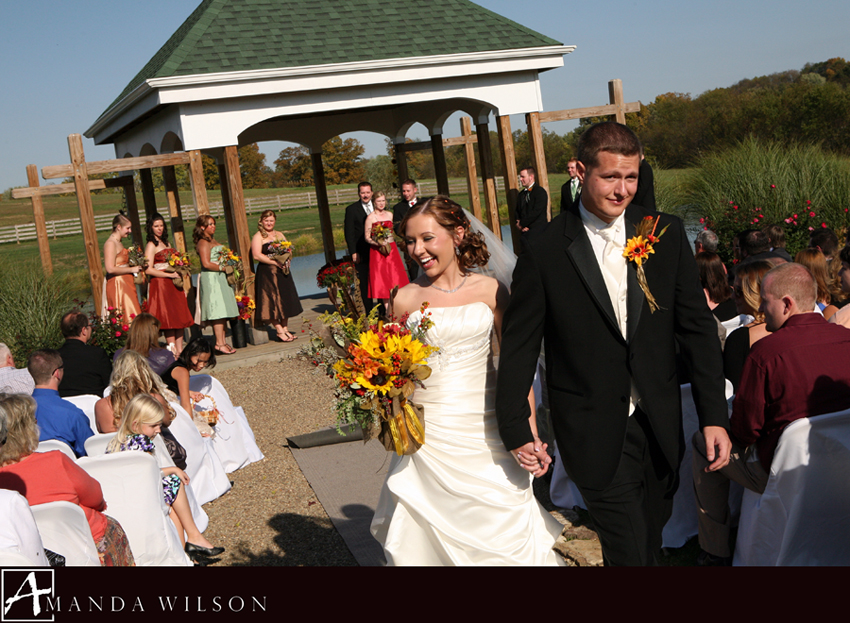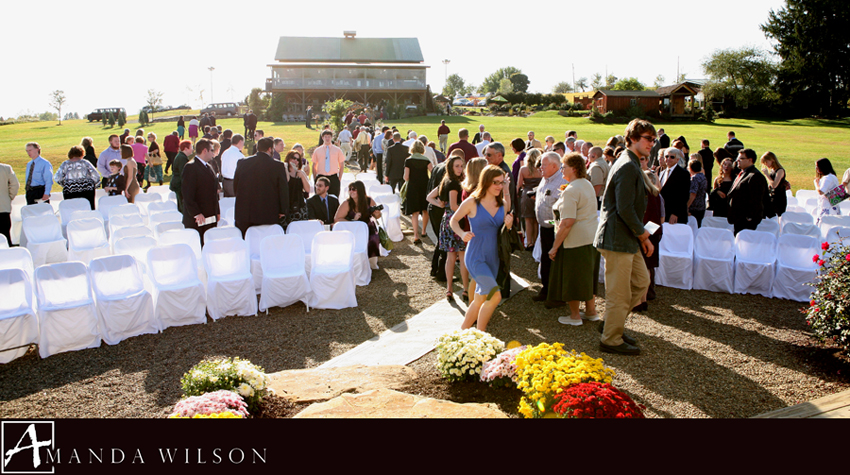 Each of the bridesmaids wore a different fall shade and carried bouquets wrapped in burlap.
Images by Anna.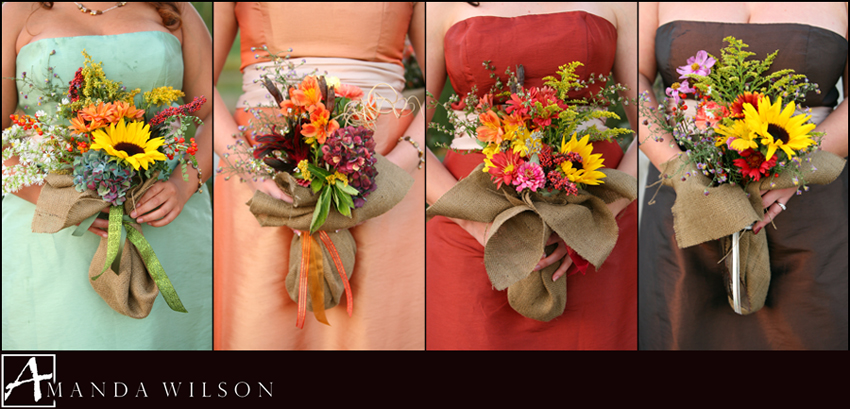 Kari's sister Laurel on the left - she and I go way back to 7th grade ! Top right image by Anna.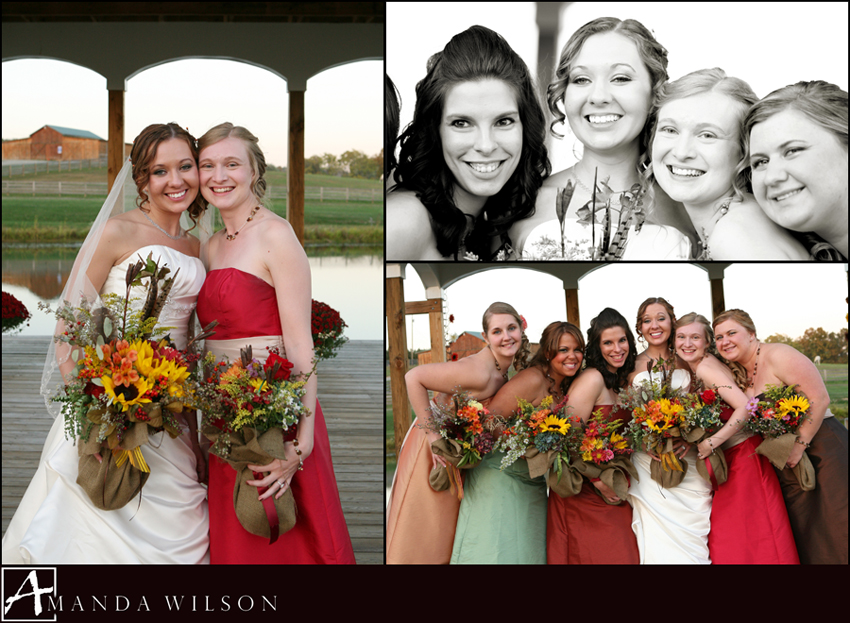 I remember when we shot Kari and Andrew's engagement photos we visited Kari's old tree stand !
If you're as impressed as I was by that gorgeous bling - you should know that Kari works for Kay jewelers and if you're in the market for an enagement ring you need to go see her! She has designed many rings and wedding bands including her sister's and can help you choose the best diamond for you :-)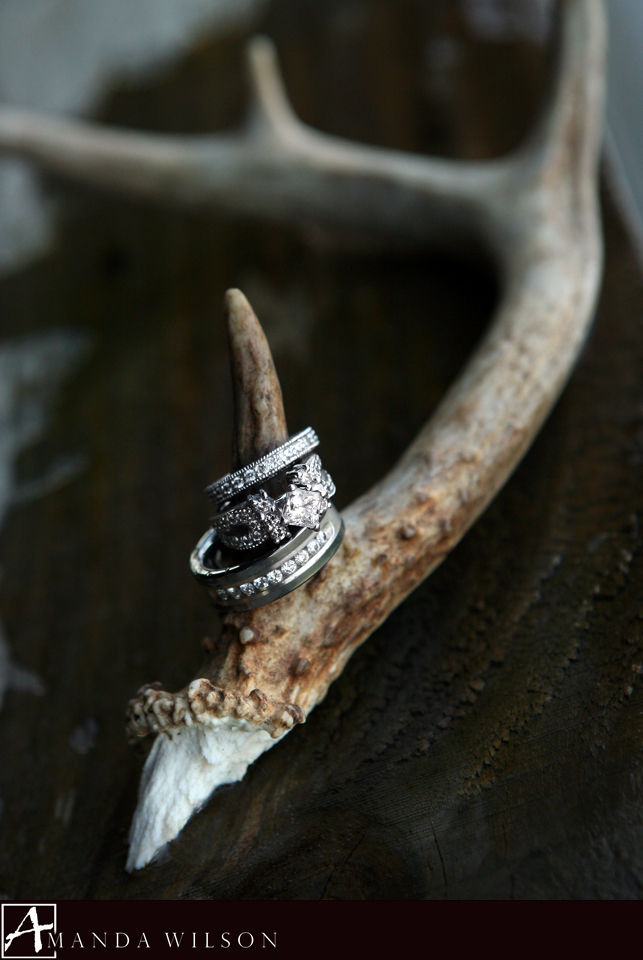 The new Mr. & Mrs. !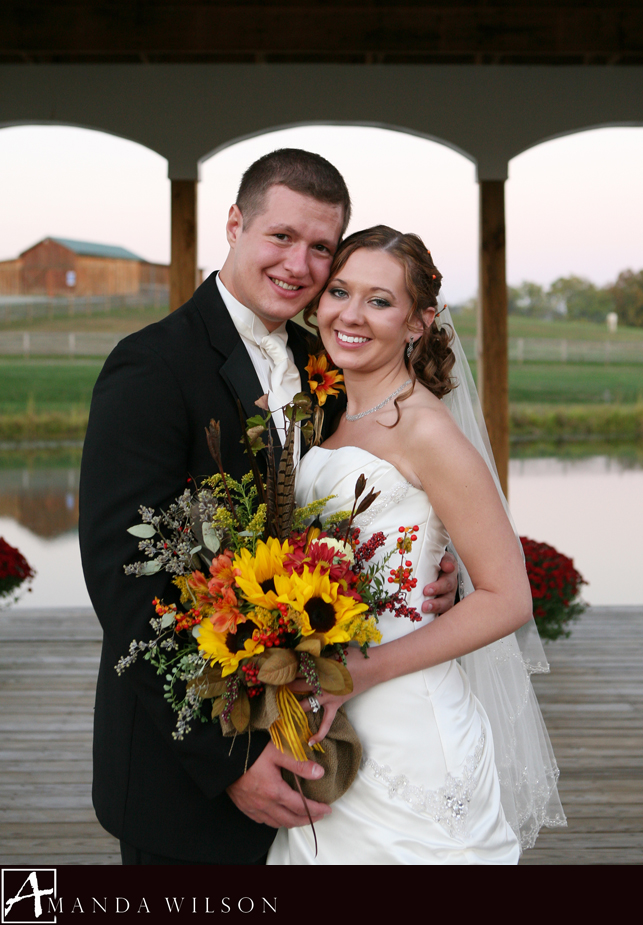 Their cake was unlike anything I've ever seen before! Four deconstructed tiers decorated with oak leaves, acorns, and sugar stenciled with pennsylvania wildlife and animal tracks. Moio's Pastry shop really outdid themselves with this one!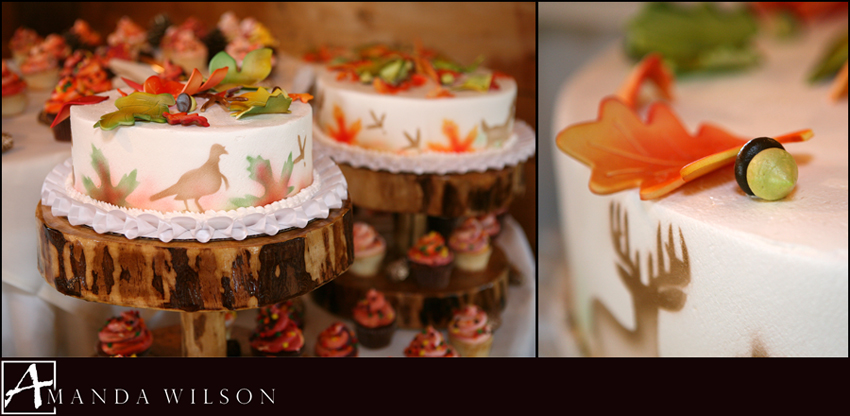 Instead of a traditional guest book, every signed cut sections of trees.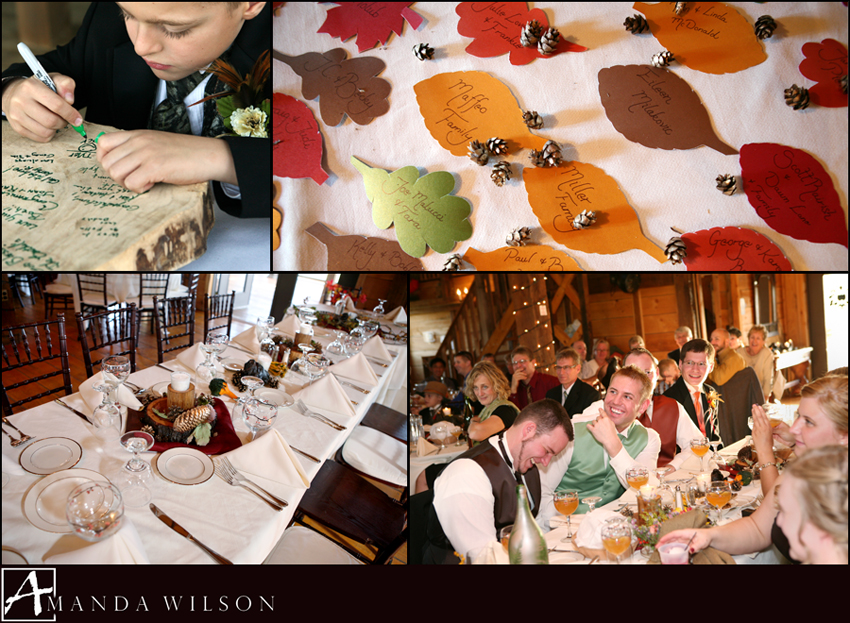 A shot by Anna in the outdoor garden at Lingrow Farm.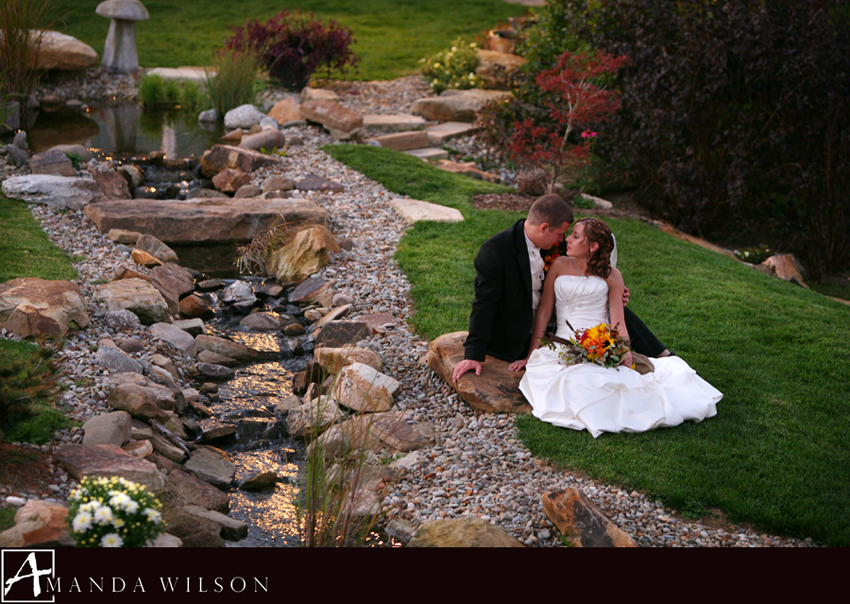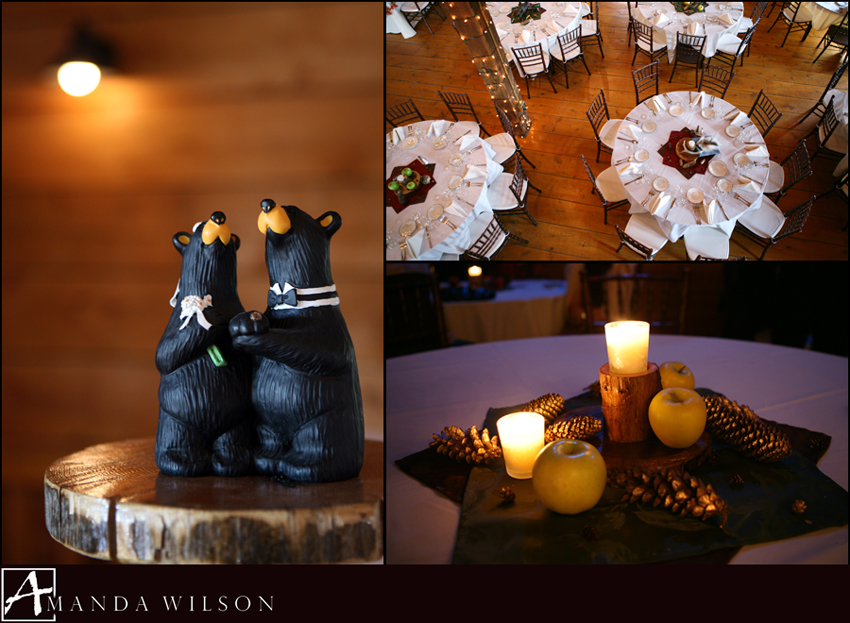 After dinner, Kari and Andrew showed a slideshow of photo of their relationship and their engagement session!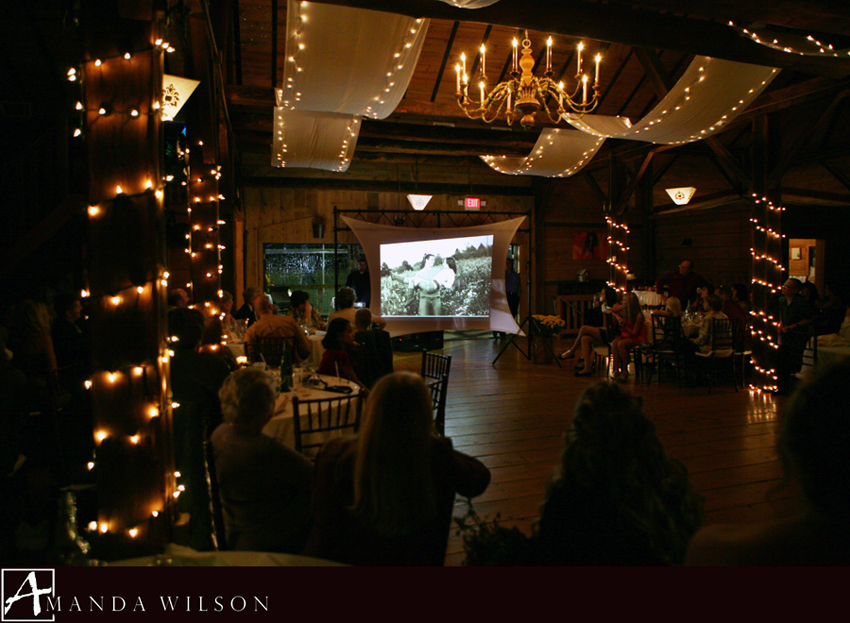 Her first dance with her Dad - looking handsome in his camo vest.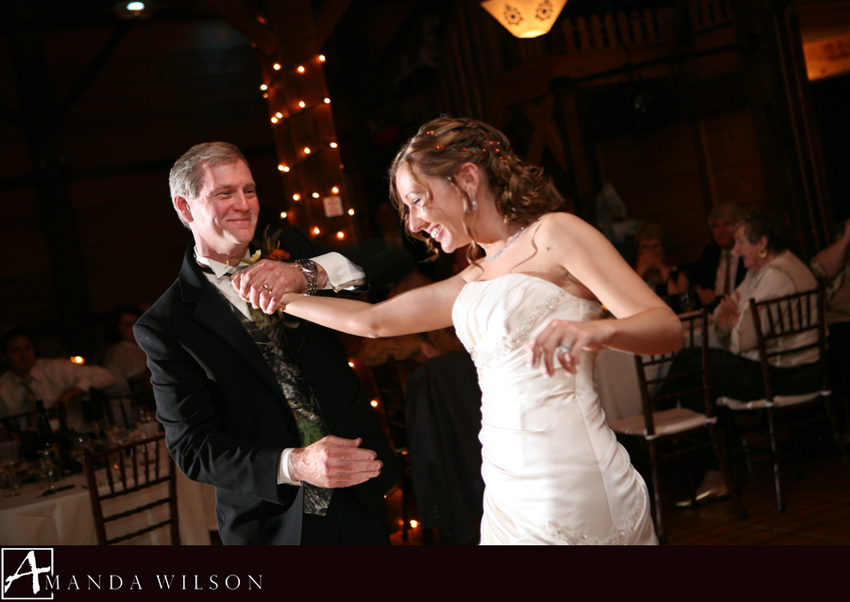 Another fun part of the evening was the caricature artist that came and sat on the back porch and sketched for everyone.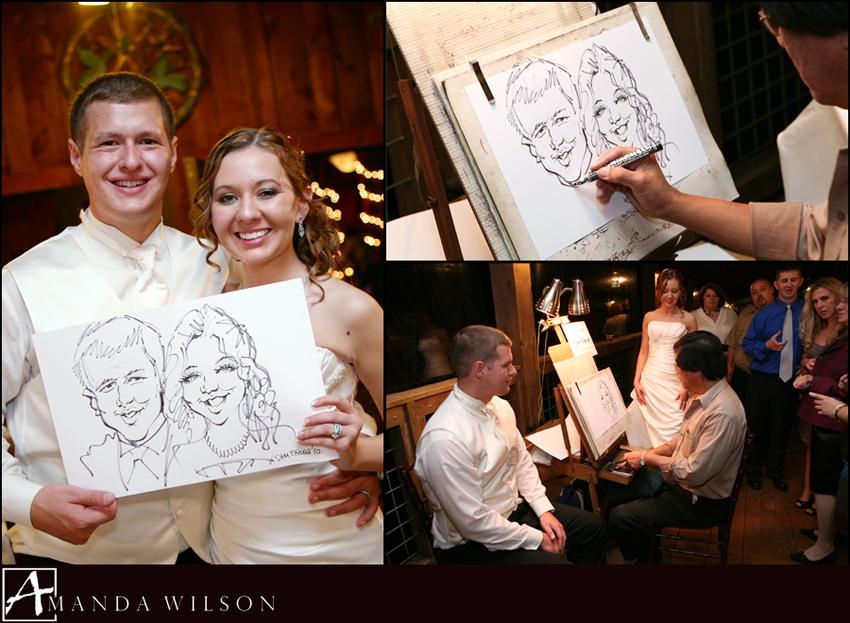 Out by the bonfire.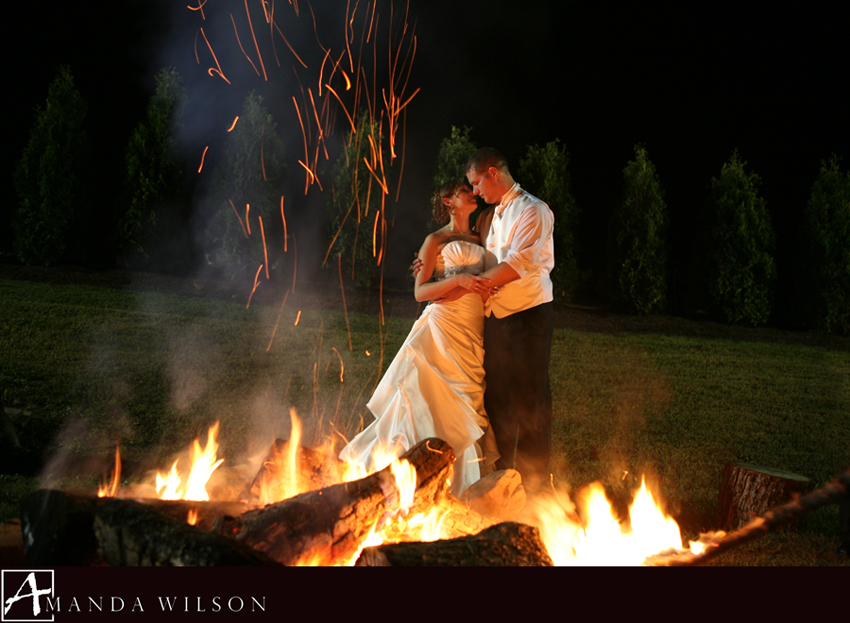 I loved this - not something I see at every wedding - at the end of the night guests were milling around outside and sitting at the tables, getting ready to leave, packing up, etc. But Kari and Andrew seemed not to notice, all alone out on the dance floor enjoying the last notes of their perfect day.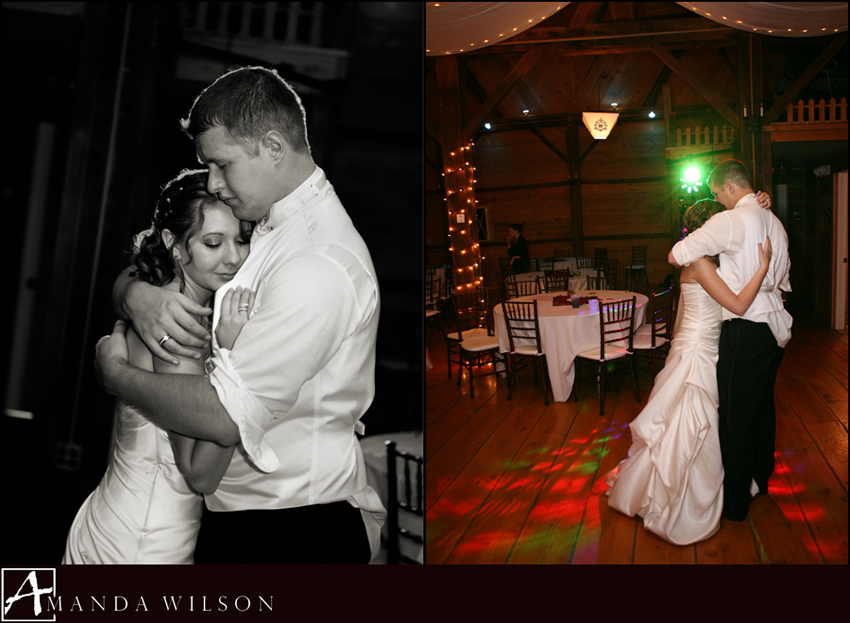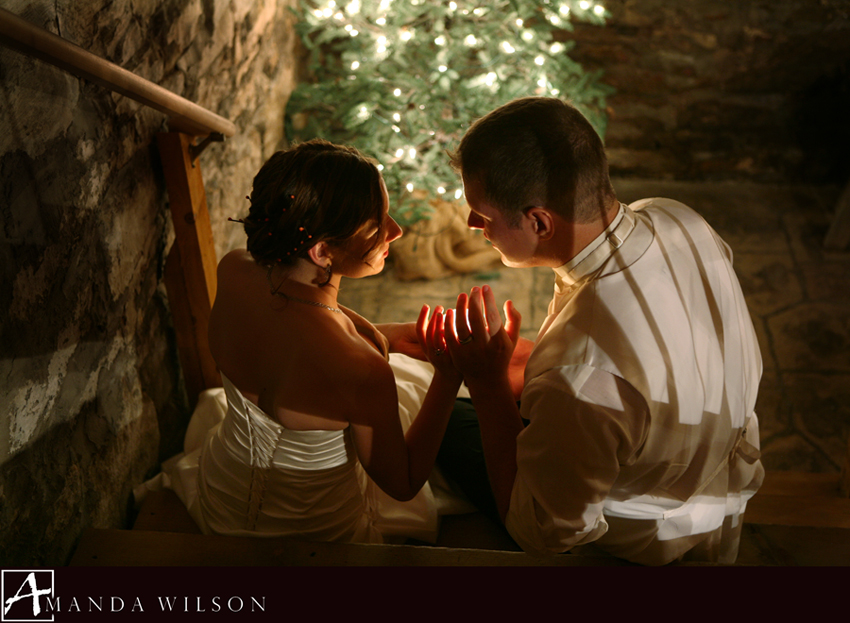 And just for good times sake - SECRET FLAME makes a comeback :-D
Kari and Andrew celebrated their first anniversary last month and are expecting their first baby in the new year! I can't wait to meet him and watch their family grow :-)